November 1st, 2014
Taos County Historical Society
Free Public Lecture
Food of Dia de los Muertos

By Deborah Gallagher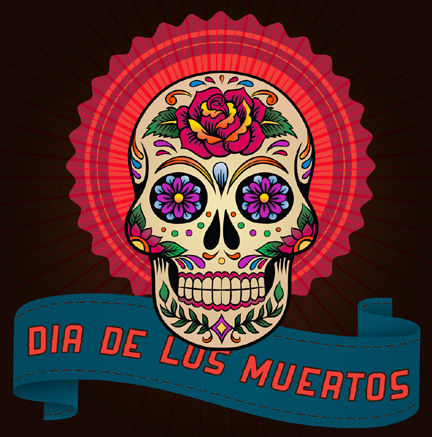 Saturday, November 1st, 2014
2:00 PM in the
Kit Carson Electric Coop Boardroom

118 Cruz Alta Rd. • Taos, NM
El Dia de los Muertos (the Day of the Dead) is by far the most significant of the calendrical festivals in the Southwest. El Dia de los Muertos is a time for families of the deceased to commemorate the dead. This day is set aside to commune with ancestors through the serving of a symbolic meal, and to tend to the grave sites of ancestors. Family members will clean and decorate the graves of their ancestors during the day and then return to local cemeteries after dark, carrying the favorite foods of the deceased for a shared meal and a system of offerings. Ms Gallagher will introduce the foods associated with Day of the Dead with brief remarks. She will also provide samples for tasting followed by questions.
Deborah Gallagher is the owner of Tastes Catering. She came to Taos in 2000 and immediately became interested in the local culinary scene. She has taught at the Taos Cooking School, the Culinary Department at UNM, the Taos Public Schools and the Lifelong Learning Program in the Boulder Valley School District in Boulder, CO.
In a recent Taos News article she said, "I think that culture and food can create a global bond and I want to contribute and strengthen this bond with my knowledge of these matters. I really enjoy sharing my culinary arts knowledge with people who are interested in food and culture."