"OVER THE SANTA FE TRAIL
TO MEXICO"
by: Joy L. Poole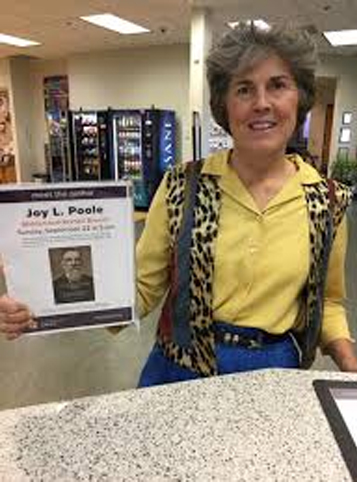 Email Paul Figueroa for details
paulcfigueroa@gmail.com

One of the first Anglo-Americans to record their travels to New Mexico, Dr. Rowland Willard (1794–1884) journeyed west on the Santa Fe Trail in 1825 and then down the Camino Real into Mexico, taking notes along the way. This edition of the young physician's travel diaries and subsequent autobiography, annotated by New Mexico Deputy State Librarian Joy L. Poole, is a rich historical source on the two trails and the practice of medicine in the 1820s.

Few Americans knew much about New Mexico when Willard set out on his journey from St. Charles, Missouri, where he had recently completed a medical apprenticeship. The growing commerce with the Southwest presented opportunities for the ambitious doctor. On his first day travelling the plains of the Santa Fe Trail, he met the mountain man Hugh Glass, who regaled Willard with stories of his wilderness experiences. Conducting a physical examination of Glass, Dr. Willard provided the only eye witness medical account of Glass's deformities resulting from a grizzly bear attack. Willard referred to the mountain man as Father Glass, a testimony to his age. He visited Santa Fe, practiced medicine in Taos, then traveled south to Chihuahua, arriving during a measles epidemic. Willard treated patients in Mexico for two years before returning to Missouri in 1828.



Willard's narrative challenges long-accepted assumptions about the exact routes taken by pack trains on the Santa Fe Trail. It also provides thrilling glimpses of a landscape densely populated with wildlife. The doctor describes "a great theater of nature," with droves of elk and buffalo, and "wolf and antelope skipping in every direction." With his traveling companions he hunted buffalo by crawling after them on all fours, afterward making jerky out of bison meat and boats out of their hides. Willard also details his medical practice, offering a revealing view of physicians' operating practices in a time when sanitation and anesthesia were rare.

The Santa Fe Trail and Camino Real took Willard on the journey of a lifetime. This account recalls the early days of the Santa Fe Trail trade and westward American migration, when a doctor from Missouri could cross paths with mountain men, traders, Mexican clergymen, and government officials on their way to new opportunities.
Joy L. Poole is Deputy State Librarian for the New Mexico State Library, former Director of the El Camino Real International Heritage Center, Museum of New Mexico, and former museum administrator for the Colorado Historical Society. She also was cofounder of the Santa Fe Trail Association and author of Great Plains Cattle Empire: The Thatcher Brothers, 1875-1945 (Texas Tech University Press, 2000).
.