TCHS ANNUAL MEETING
Guest Speaker:
Juanita Cordova
"Growing Up In Taos"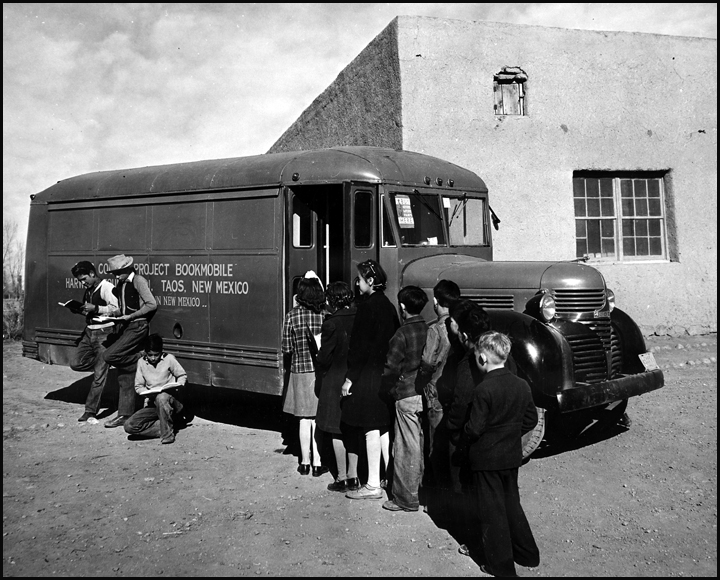 Saturday,
February 7th, 2015
2:00 PM
Kit Carson Coop Board Room
118 Cruz Alta Road - Taos
The Annual Meeting under the
direction of President Ernestina Cordova begins promptly at 2:00pm.
The agenda includes a summary of 2014 programs and activities of the Historical Society and reports from the Secretary, Nomination Commiteee for new officers and directors of its Board of Directors and Treasurer's Report. Of special note is an update and revision to the By-Laws of the Society. The Taos County Historical Society was formed in 1952 and organized as a 501(c)(3) in 1962 with a mission " to preserve the irreplaceable".
Following the business meeting Juanita Cordova will deliver a talk on "Growing Up in Taos".
This is a very popular, traditional theme for the public and members of the Society at its annual meeting. Juanita Cordova is the daughter of Julia Jaramillo a retired school teacher who taught school for 40 years. Juanita Cordova is a descendent of Josefa and Igancia Jaramillo. Josefa married Kit Carson and Ignacia married Governor Bent. Juanita started working for Taos County in her junior year of high school at the Taos County Courthouse in the Plaza. Then, in 1971 she worked in the new building since torn down and in 2011 through the present at the new County building on Albright Street. During 32 years she has worked at all three locations for Taos County!
The Taos County Historical Society offers free, monthly public programs and issues a newsletter
Ayer Y Hoy featuring current research on the history of Taos County and other items of interest
to historians. Membership in the Society is open to anyone upon payment of annual dues which provide operating support of the Society' programs and activities.