LECTURE
CERAN ST. VRAIN
IS NEW MEXICO TRUE
by Christine St. Vrain-Fischahs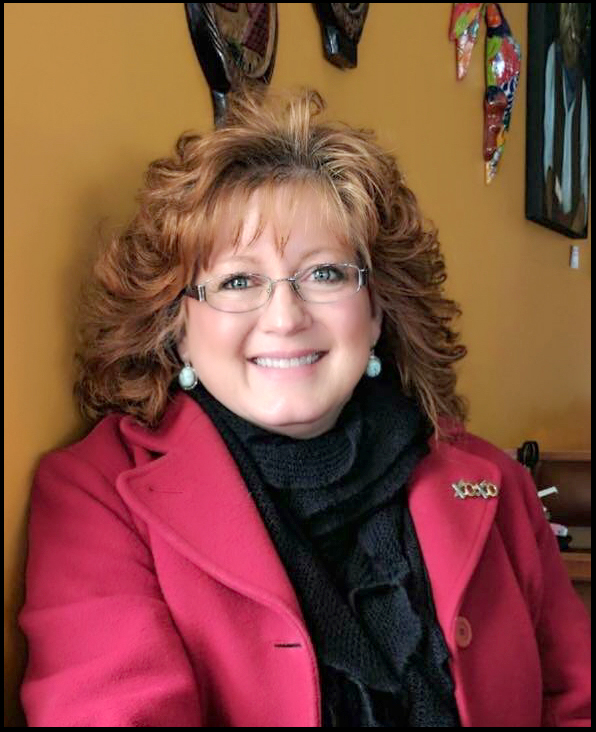 June 2, 2018
2:00 PM
Kit Carson Coop Boardroom
119 Cruz Alta Road
Christine St. Vrain-Fischahs (pronounced "fish-us") is a retired paralegal currently living in Los Alamos, NM with her husband, dog, cat and two birds.

She is the 4th-great niece of famed Mountain man, fur trader, and entrepreneur Ceran St. Vrain and the 3rd gr-granddaughter of Marcellin St. Vrain. She began her genealogy quest in 1999, devoting many hours to research (on a non-professional basis) accumulating an in-depth history of her St. Vrain family and its influence in the western United States. She has organized two family reunions: one at Bent's Old Fort in Colorado and one in St. Louis, MO. She is organizing the next one in conjunction with the Santa Fe Trail Association's celebration of the 200th anniversary of the trail to be held at Bent's Old Fort Sept. 22-26, 2021.

2016 marked Christine's first year of public speaking beginning with her presentation "Ceran St. Vrain is New Mexico True" at the Santa Fe Trail Descendant's conference in Las Vegas, NM. Among others, she has been delighted to give this presentation to the Stephen Watts Kearny Chapter of the Daughters of the American Revolution (of which she is 1st Vice Regent), the Santa Fe Trail Association, the Old Spanish Trail Association, Fort Union and Friends, and the New Mexico Genealogical Society.
Every generation produces exceptional men and women that inspire us. In the 1800s, Ceran St. Vrain proved to be one of these unique men. He lived his adult life in the Southwest and left an enduring influence that can still be seen in the trail ruts, old centers of trade, and the mills he helped build - one of which still stands as a monument to his legacy. From fur trapping and trading, he made advancements in business, politics and military endeavors that established him as a leading pioneer of the early west. Join Christine St. Vrain-Fischahs as she takes us on a journey to the past to learn about the life of Ceran and discover the legacy he left behind.