FREE LECTURE
Saturday, June 6th, 2015

Cuarto Centenario de Taos
(Taos' 400th Anniversary)
F.R. "Bob" Romero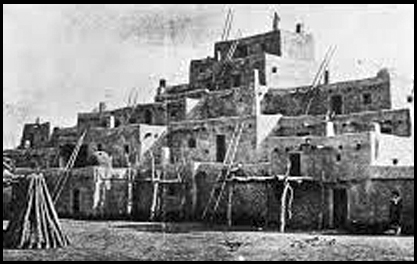 2:00 PM in the
Kit Carson Electric Coop Boardroom
118 Cruz Alta Rd - Taos, NM
This program is part of the community's 2015 Milestones of Taos, celebrating the centuries of Taos history, culture and art.
Mr. Romero's talk will focus on the Cuarto Centenario de Taos or the 400 year celebration when Taos became Taos and the name Taos as we know it today was first scripted.
The lecture coincides with the release of a new book by Bob Romero that is entitled History of Taos or Historia de Taos. The book is a commemorative edition of the last 400 years of Taos history. In essence 1615 is when the Europeans (Spaniards) discovered and first settled in Taos. In addition, the lecture will also elaborate on the other anniversary celebrations that are being celebrated this year that include 1715 when land grant acequia history began in Taos, 1815 when the Ranchos Church was completed and 1915 when the Taos Society of Artists was formed and launched Taos as a world renowned artist colony.
Bob Romero is a ninth-generation New Mexican and native-born Taoseño. He is semi-retired but he continues as an adjunct instructor at the University of New Mexico-Taos teaching courses in the history of Taos, history of New Mexico, and political science. He was director of Taos Educational Center from 1984-1993 and human resources programs coordinator in the Taos Municipal Schools from 1998-2005.
...
Romero has taught at Mesa State College in Colorado as well as New Mexico Highlands University, Las Vegas; Northern New Mexico Community College, Espanola; and UNM-Los Alamos. Romero holds an MA degree in history/government from Adams State College - University in Alamosa, Colorado. He is co-author of A Brief History of Taos (1992). From 2002-2009, Romero served as President of the Taos County Historical Society.
The Society encourages support through membership.