LECTURE
"The Past and History:
Reflections on Their Differences"
with Joyce Appleby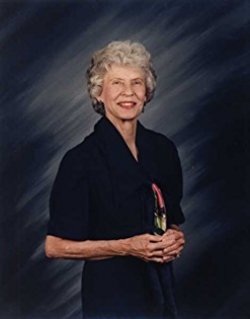 Saturday, November 5th, 2016
2:00 PM
Kit Carson Electric Board Room
at 118 Cruz Alta Rd.
The complex relationship of the American public with the country's professional historians has long fascinated Appleby. She has served as president of the Organization of American Historians, the American Historical Association, and the Society for the History of the Early Republic. As co-founder of the History News Service, she initiated a program for facilitating historians' writing op-ed essays for newspapers. In her career as an historian of the founding era in the United States, she has worked to promote an understanding of the past that can help Americans deal more sanely with the present.
As president of the Organization of American Historians, she won Congressional support for an endowment to send American Studies libraries to sixty universities worldwide. Chosen by a consor-
tium of scholars, the 1,500 books represented the major scholarship on American history, literature, political science, sociology, and philosophy.
The challenge that postmodernism posed to historians became the central theme of Telling the Truth about History which Appleby wrote with Margaret Jacob and Lynn Hunt in 1994. At the same time, the Mellon Foundation funded Appleby's proposal for graduate seminars in postmodern thought which led to the publication of Knowledge and Postmodernism in Historical Perspective which she edited with Elizabeth Covington, David Hoyt, Michael Latham and Allison Sneider.
After retirement, Appleby moved to Taos with her younger son to be near her daughter and twin grandsons. Published in 2004 "A Restless Past" contains a collection of her presidential addresses and essays. "The Relentless Revolution; A History of Capitalism" appeared in 2010, and W.W. Norton published "Shores of Knowledge: New World Discoveries and the Scientific Imagination" in 2013.
...
The Society encourages support through membership.