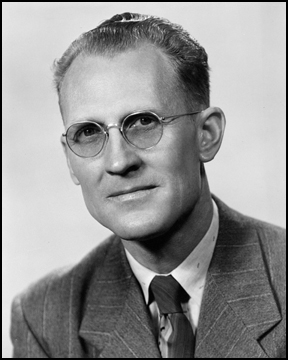 JACK K. BOYER
1911-1989
JACK BOYER made his mark as a preservationist primarily through his work as Executive Director of the Kit Carson Foundation.
Born at the small New Mexico mining town of Van Houten, he moved to Taos with his family at the age of 9. He saw and lived much of Taos history. He witnessed the disastrous fires on Taos Plaza in the 1930s, and responded by helping organize the Taos Volunteer Fire Department. When the country went to war in 1940, he served with the New Mexico National Guard's 200th Coast Artillery, antiaircraft. His story--and that of other Taoseños who endured the hardships of Bataan and the Japanese POW camps--is told in the Fall 1988 issue of Ayer y Hoy.
Following a medical discharge from the service, Boyer returned home to Taos. He soon after became involved in preservation of the Kit Carson home, a property of the Bent Lodge of Taos. It was the beginning of a 34-year career as the keeper of Taos historic treasures.
Boyer was a charter member of the Taos County Historical Society and served as Treasurer for several years. He was honored by the local society and was presented the Board of Directors award of the Historical Society of New Mexico.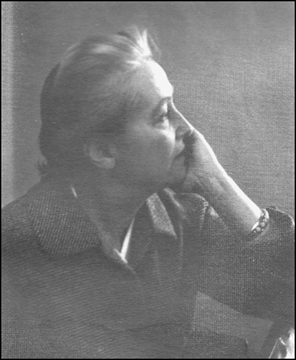 HELEN G. BLUMENSCHEIN
1909-1989
Helen Blumenschein was founding President of the Taos County Historical Society, a long-time board member, and a lifelong active member of the society.
Helen had a rich heritage in Taos history. She was the daughter of early Taos artists Ernest and Mary Greene Blumenschein and she moved with them to Taos in 1919. She grew up on Ledoux Street, near the home of Burt and Lucy Harwood, and witnessed the inception and development of the Harwood Foundation. She was a member of Taos' first ski club, a forerunner to the modern ski industry. She served her country in World War II as a member of the Women's Army Corps.
Ms. Blumenschein had an enduring interest in the archeology and History of New Mexico and the Taos Valley. She Particpated in numerous digs and carried out varied historical researches, publishing some of her findings in the El Palacio Magazine of the Museum of New Mexico. She also researched and published on old trails of the Taos area. As President of the TCHS, she published an occasional "history letter" to the membership. An artist, she did portraits of many notable Taoseños; many of the images are included in her Sounds and Sights of the Taos Valley. She gave her parents' home on Ledoux Street to the Kit Carson Foundation.