LECTURE
TAKE A POETIC LEAP
INTO TAOS HISTORY
with Karen S. Cordova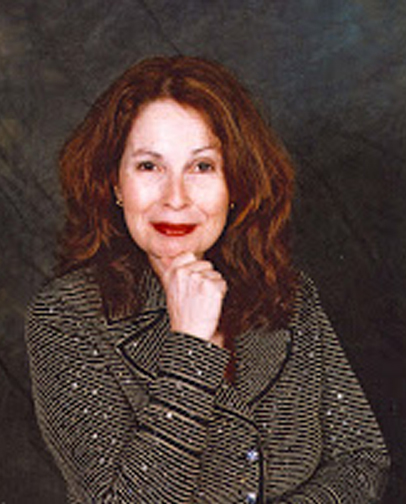 Saturday, August 6th, 2016

Karen S. Córdova is a writer and business woman who lives in Southern California. Karen has deep roots both in Southern Colorado and Northern New Mexico, and she visits New Mexico, several times a year. Her poetry has been widely published. She also writes prose articles for genealogy journals. Her first book, Farolito, was published in August 2015 by 3: A Taos Press <www.3taospress.com>. It is a true story, which casts a Hispano light on the dark subject of elder abuse and neglect, but also illuminates a jagged path to solution and unexpected healing. Her second book, Souls in Hiding, is about crypto-Jews and conversos, whose descendants live in New Mexico. It is being written with Andrea Watson and Joan Ryan of Taos, as well as Dr. Carol Aronoff. The expected publication date of Souls in Hiding is 2017.
Karen has been a featured reader in many ekphrasis and other poetry events throughout the United States. Ekphrasis events are collaborations of visual artists, poets, and performing artists. Karen also curates poetry events. She and Taos publisher and poet, Andrea L. Watson, are currently planning a show, Take a Detour from Route 66: Taos to Los Angeles, which will be held at The Workman and Temple Family Homestead Museum and the John A. Rowland House in Southern California in March 2017, as well as a venue in Taos, which will be determined in 2017. These events will be sponsored by the Taos Arts Council. Both William Workman and John Rowland lived in Taos, before moving to California.
Karen is especially proud to have given a presentation and poetry reading in 2016 for faculty and students at the Keck Medical School at the University of Southern California. The invitation was extended by the director of the National Center on Elder Abuse (NCEA), Dr. Laura Mosqueda, who wrote one of the blurbs for Farolito. The purpose was to stimulate discussion among faculty and students about how literature and the arts can help doctors be better doctors. Another honor was participation in the 2010 Festival de Flor y Canto at USC. The Flor y Canto was a three-day, historic event which featured relatively unknown, but promising, writers, as well as such luminaries as Richard Montoya of Culture Clash; and the Poet Laureate of the United States, Juan Felipe Herrera. You can see and hear Karen's reading on the USC Digital Library's website <http://digitallibrary.usc.edu/cdm/singleitem/collection/p15799coll79/id/233/rec/40*>.
Karen's heritage is Hispano-the Spanish who settled New Mexico and intermarried with Native Americans-and two mountain men who wandered west. William Pope from Kentucky and John David Albert, born in Hagerstown, MD were trappers, traders, and adventurous men, who lived in Taos for years in the 19th century. They married Hispano Taos women. John David was a noted figure in the 1847 Taos Massacre. He married the daughter of William Pope. Pope Valley, near Napa Valley, CA, was named for William. Prior to his settling in Northern California, Pope had been captured, while fleeing Taos, and was imprisoned in San Diego as an illegal Americano immigrant. Karen has many more ancestors, who lived in Taos and its surrounding villages in the 19th century.